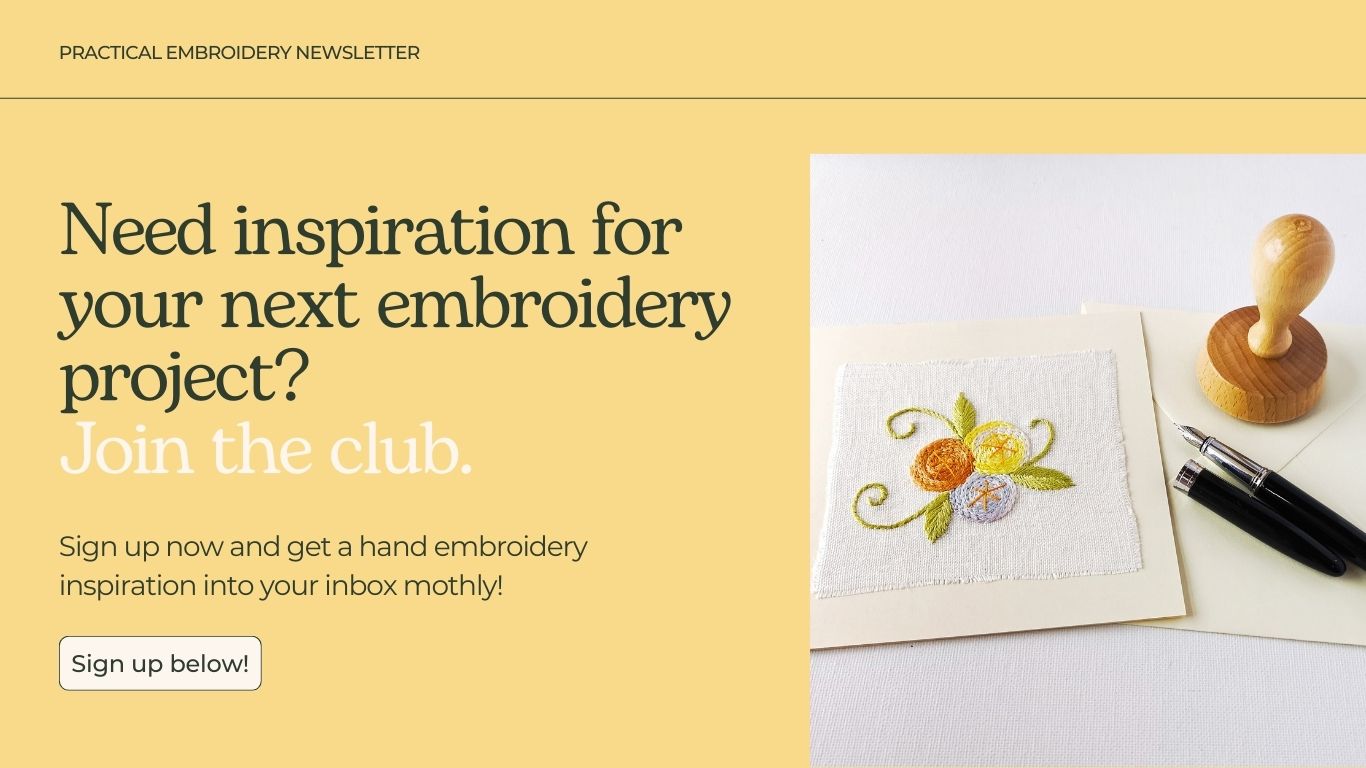 What will I send you?
Information on the new Blog articles, where I write about hand embroidery stitches and techniques, Tools and materials, and all hand embroidery related.
Free embroidery patterns and DIY tutorials.
Information about hand embroidery stitches.
My best and most helpful content.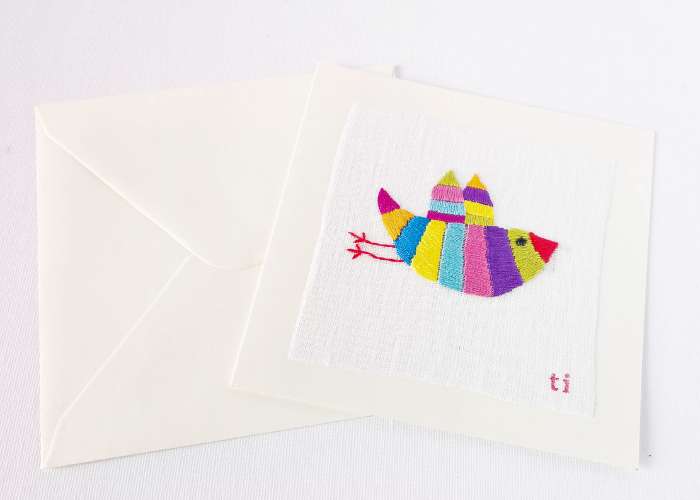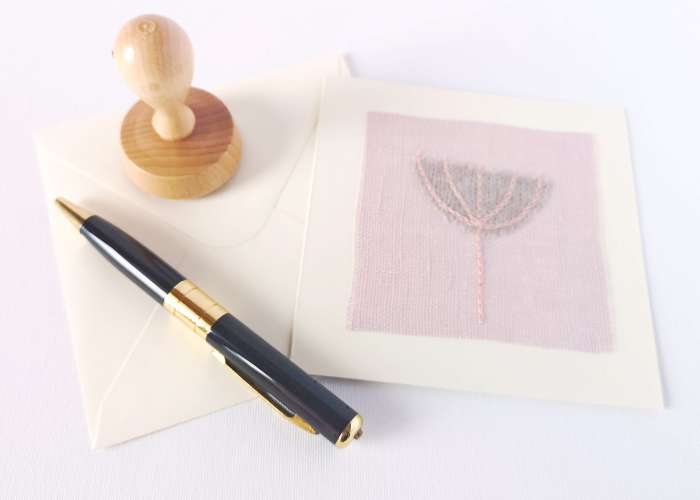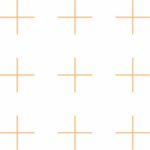 My newsletters can be really helpful if:
You admire hand embroidery art created by others, but you think you can not do that because it seems so complicated…
You value things created by hand, and you enjoy the process of creation. And you want to bring some handmade beauty into your life.
You are looking for a new hobby that would help you disconnect from the digital world and connect to your inner self. The pursuit that would be meditative and soothing.
You have started your hand embroidery journey recently. You have many questions on how to do some stitches, what materials and tools to use, what transfer methods to choose, and other totally normal questions for beginners…
You have embroidered for a while but still have some questions or doubts. Or you are not sure if you do it right.
On the other hand, I can't typically help people who…
Think that hand embroidery can be learned in one afternoon without some patience and practice.
Think that all modern crafts involve hot glue guns and get you beautiful results within a couple of hours.