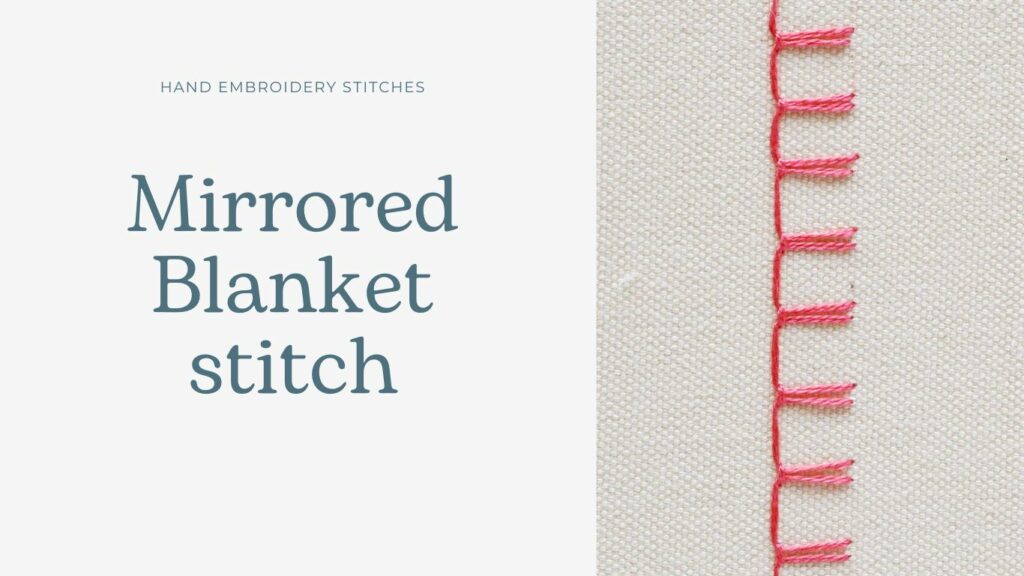 Mirrored Blanket Stitch
Mirrored Blanket stitch is one of the decorative variations of the Blanket stitch. The stitches are alternately narrow and widely spaced. This creates a beautiful repetitive pattern.
Other names of the stitch
The Mirrored Blanket stitch is also called the Up and down blanket stitch or Mirrored buttonhole stitch.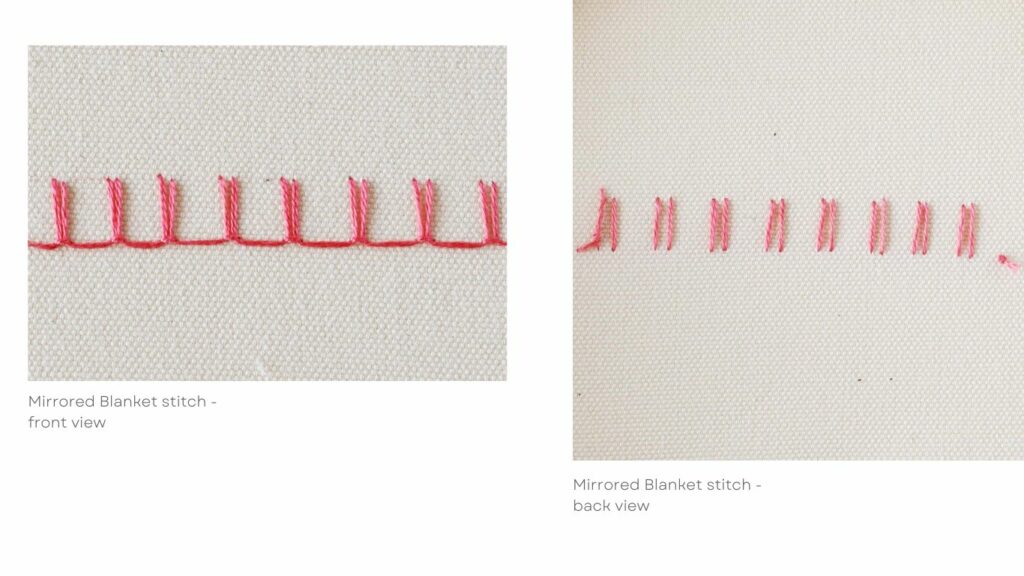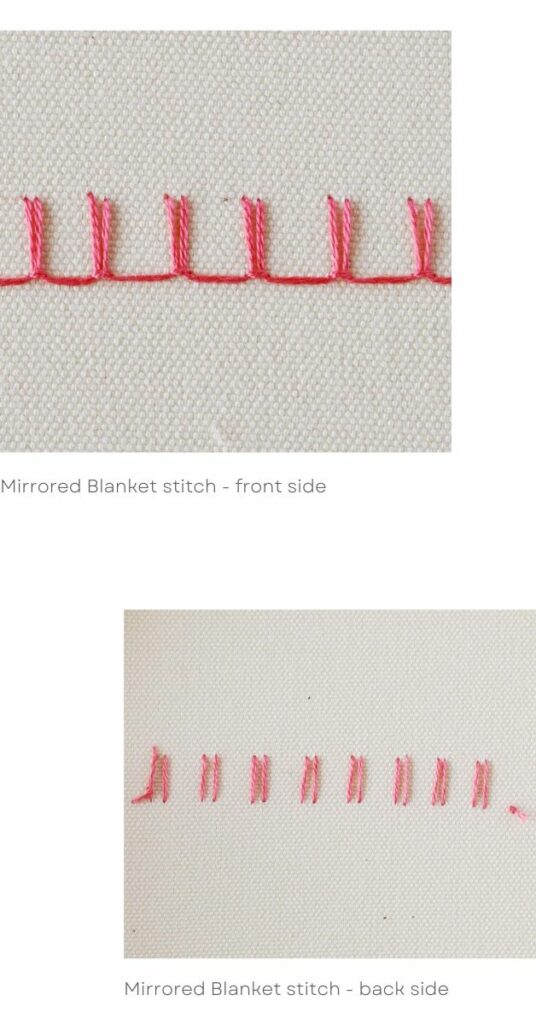 Applications of Mirrored Blanket stitch
This beautiful embroidery stitch is used for:
Outlines
Edges
Decorative borders
Surface decorative embroidery
More embroidery stitches from the Blanket stitch family:
Video tutorial
Watch this video tutorial and learn how to embroider Mirrored Blanket stitch.
What's next?
Looking for some other stitch? Head to the Stitches and Techniques part of this blog and choose the stitch you want to learn!
N.B. Some links may take you to the Easy To Make designs blog. This is my older hand embroidery blog. While I'm dedicating all of my energy to the Practical Embroidery blog, the previous version still has a lot of great content!
[elementor-template id="3547″]