Blanket stitch filling is a variation of the Blanket stitch used for filling the areas in hand embroidery.
The method of this embroidery stitch is straightforward. We start with a row of blanket stitches. Then, we add one more row of stitches above the first one. The legs of the new row overlap the top part of the stitches in the previous row.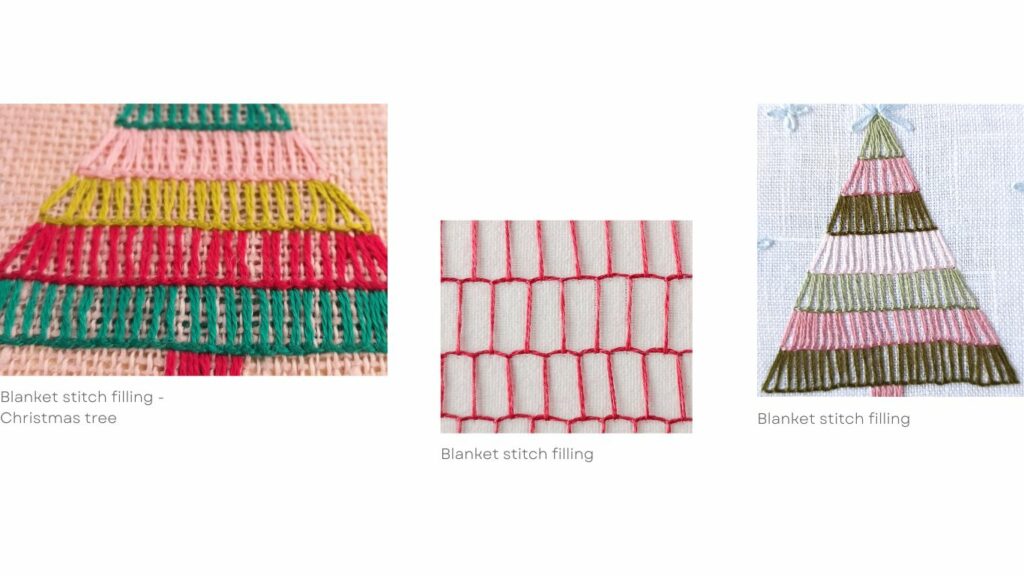 Applications of the Blanket stitch filling
I use this stitch to create shapes, like simple triangular Christmas trees.

This stitch is excellent for mending projects. You can choose to embroider blanket stitch filling in circles or lines. It allows working around different shapes of the mending areas with ease.
This type of filling stitch is very versatile. For example, you space the stitches further away from each other. In that case, you can create a net-like pattern to make the background material visible. If, instead, you place the stitches very close to each other, the fabric will be covered, and the stitches will look like satin stitches with additional horizontal lines.
Other stitches from the Blanket stitch family:
Buttonhole stitch

Rosette of thorns

Mirrored blanket stitch
Watch this video tutorial and learn how to embroider this versatile filler stitch.
Looking for some other stitch? Head to the Stitches and Techniques part of this blog and choose the stitch you want to learn!
N.B. Some links may take you to the Easy To Make designs blog. This is my older hand embroidery blog. While I'm dedicating all of my energy to the Practical Embroidery blog, the previous version still has a lot of great content!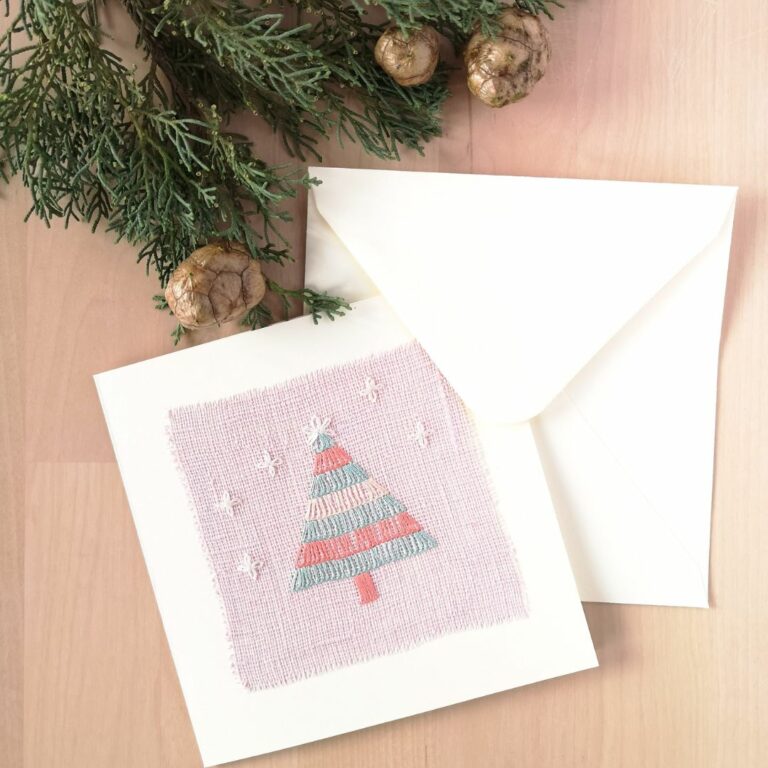 Christmas Card Tutorial. Make a unique greeting card with your hand embroidery and surprise your loved ones with a real letter!
Step-by-step Christmas card tutorial and free embroidery pattern download
Learn with Practical Embroidery Online School!
FREE online embroidery course - The top 10 hand embroidery stitches to learn
Learn with Practical Embroidery online school!
Free online embroidery course - The top 10 hand embroidery stitches to learn